Many businesses do not make the time to pursue past due accounts for one of three reasons:
They are busy tending to paying customers and expanding the business.
They are unable to locate the debtor.
Their accounts receivable records are not properly kept.
When there is a lull in the action, and past due accounts are finally addressed, it can sometimes be years after payment was due. The question then becomes, "Is there a statute of limitations on debt recovery?" More simply stated, companies want to know when it's too late to bother with debt collection.
The long arm of the law
Unfortunately, there is no "one size fits all" answer to the question. There is no national statute of limitations, but each state has its own laws pertaining to commercial debt collection. Depending on the type of debt (eg. contracts, sale of goods, real property, judgments, etc.) and the state that has jurisdiction, the statutes of limitations vary as broadly as two to 20 years. That's a big difference and takes a considerable amount of research or knowledge to determine.
Time is of the essence
It is for this reason we recommend all companies have a debt recollection process in place, preferably one that commences as soon as the payment date passes. The longer you wait to pursue debt recovery, the less likely you are to collect all that is due to you. Debt collection agencies exist to help you maximize your time while minimizing your losses. With our network of lawyers, we understand the laws associated with a statute of limitations. However, it is always best to work to collect sooner rather than later. While some debtors have no intention to run or hide from you, others try to work the system by hiding in hopes you won't be able to track them down in time.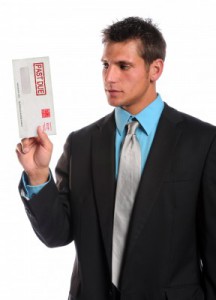 Our advice
The only sure way for a debt to become a loss for your company is for you to give up trying to collect on it. That's what delinquent debtors are counting on. Prove them wrong by being relentless. It wouldn't be a debt if you hadn't already provided a product or performed a service for them. More than likely, you are not in business to give away everything for free.
Don't procrastinate on debt collection. Develop an SOP for when payments are past due, and stick to it! If the tasks associated with the SOP become too time-consuming, or if you find you don't have enough staff to complete the procedures, call in reinforcements.
You need to spend time running your business and taking care of your paying customers, not chasing down debtors. We have resources that help us find, contact and, if necessary, sue debtors on your behalf, both domestically and internationally. Our network of lawyers is familiar with the laws in different states and how they might affect the ability to collect. Let us do the legwork. As always, we don't get paid if you don't get paid.