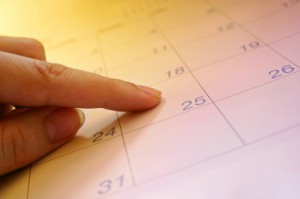 As a business owner, chances are you have some expectation as to how your business accounts receivable and accounts payable will run. Your customer purchases goods or services from you, and you await payment. Only, the payment does not come. Now what?
Just letting the money remain outstanding means less money in your account, less money for your operating expenses, and less money to pay your staff and vendors. However, collecting on a debt can be a very time consuming and frustrating process, especially if you do not know how to go about it the right way. Hiring a debt collection agency can be the best step you can take, but as a business owner, there are other intermediary steps you can take in the mean time.
Usually, debt collection is not as easy as making one simple phone call and being done with it. Debt collecting is a multilevel technique which requires a great deal of patience. Below, we have outlined the first steps you need to take in order to prepare yourself to begin debt collecting procedures against a business or an individual which owes you money.
We have outlined just some of the beginning procedures any business can undertake in order to begin the process of having their money returned back into their accounts. It is important to remember that despite your best attempt at collecting, sometimes debtors simply do not want to part with their money, and it is at that time a debt collection agency, such as a California collection agency will be there to help you recoup.
One of the first things you need to do in order to begin collecting is to be prepared. Fully know the history of the account, the amount of the delinquency, and any other attempts made thus far. Stumbling through a collections phone call is only going to make you look as if you have no idea what you are talking about.
When it comes time to making the actual collection phone call, you will want to make sure you are talking to the correct person. When calling businesses, the individual answering the phone may try to tell you the person who handles payments is not there, and to call back later. Find out just who that person is which handles the payments, and write their name down for future reference. Simply leaving your information with the individual answering the phone will likely not yield the results you are requiring.
When on a collection phone call, you will want to always remember to remain professional. While it may be frustrating to have a business or individual not pay their past due responsibilities, remember it is their problem, not yours. You do not need to raise your voice or threaten, and most times your customers or clients will prefer you speaking with them in a calm manner.
You will always want to remain in control of the conversation, and keep the conversation focused on the problem at hand – collecting on a past due debt. Most times, debtors will want to shift focus away from the money that is owed, and instead offer excuses regarding financial problems, problems with their jobs, etc. While everyone in life encounters problems, reminding the debtor of the past due balance will help keep the conversation on neutral ground.
Don't give up. Many times, office workers who are put in charge of collecting past due accounts can get frustrated when they feel they are not making any lead way. Always remember to take a deep breath and forge ahead. In the long run, you will be working towards getting money back to your company, which is always a good thing!