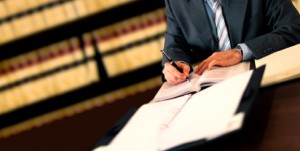 Running a business is tough. Not only do you have to worry about managing staff, inventory, regulatory procedures, accounts receivable and accounts payable, you also have to worry about ensuring your customers are paying their past due accounts in a timely fashion. When your customers begin to stop paying on their accounts, the real headache begins. Having outstanding debts can create huge problems for any business, no matter the size. In our current economy, many large companies have already turned to filing bankruptcy as a way to rebound from the money they were unable to receive from customers as a result of bad debt.
One of the most-effective methods as it relates to remedying bad debt is to attack it proactively before it creates a larger problem. The answer to the solution? Hire a debt collection agency in order to aggressively work towards getting your money back into your accounts. Many businesses mistakenly feel they can handle their collections efforts on their own, but there are many reasons why hiring professionals is always the best answer.
While the benefits of utilizing a collections agency are abundant, just some of the best reasons to hire professionals are as follows:
As a business, you will not have to pay a dime until/unless the debt collection agency retrieves the money owed. This is because most debt collection agencies will not collect a fee unless the account is collected. This can be a great piece of mind when worrying about the initial cost for hiring a collection agency. Obviously, you will want the debt collected, however you can be reassured knowing there is zero risk of any out of pocket money at the very start.
Another great benefit of a debt collection agency going after your debts is you will actually be saving money. Up until now, you most likely have had a handful of office staff working on collecting debts. These same office staff could have been working on growing your business instead of taking the time and resources to worry about collecting past due benefits. By hiring a debt collection agency, you are able to effectively free up your existing resources and concentrate on other positive areas of your business.
By using a debt collection agency, you will be almost certain to receive your past due funds faster than if you were collecting the debt on your own. This is largely due to the fact that credit recovery agencies are skilled at what they do, and have proven techniques which lead to repayment at higher rates. Should you undertake collection efforts on your own, it may be months before you begin to see your money trickling back in.
The above are just a few of the many examples of the ways in which it is always better to utilize the services of a professional California debt collection firm in order to collect on your past due accounts. Employing these professionals will allow you more time to run your business as well as focus on the immediate tasks which need tending to. Having a debt recovery agency working for you will also make sure you can recoup your money in the least stressful way possible. By having less stress and anxiety on your behalf, you will be able to run your business and work on positively growing your organization.