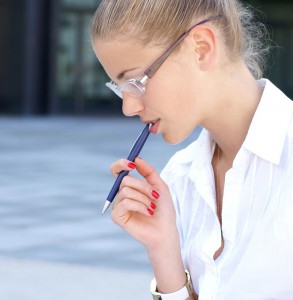 A quality paper trail is one of the greatest aids you can provide in the collection of debt. Our goal is always to recover your funds without having to go to court, but without good documentation, court is futile. The following elements help to expedite the debt recovery process.
Contact info
Even if your debtor's mail is returned to you or if their phone number has been disconnected, providing us with their last known address and any other contact information you have helps us to locate them. Every piece of data you have is fuel for our skip tracing procedure.
Contract
To prove that the debtor did, indeed, intend to purchase your goods or services, we need a dated copy of the order or contract. Ideally, this documentation will have the debtor's signature. Even if the order was placed online, there is enough personal information required for a purchase that a copy of the online order to point to the debtor. In the case of a service being requested rather than a product, a signed and dated service agreement is sufficient proof that the debtor agreed to do business with you.
Within the contract documentation, there should be a clear explanation about how and when payment will be due, whether or not a deposit is required and what forms of payment are acceptable. Ideally, there should be no question in anyone's mind about the payment methods or schedules. If you do require a deposit or down payment up front, be sure to provide a receipt when the deposit is paid, retaining a copy of the receipt for your records as well.
In the future, you may wish to include a paragraph about what will happen with an account past due. Your procedure may include charging interest on past due accounts, reporting the debt to credit agencies and hiring a debt collection service to recover the funds.
Proof of delivery
It's not enough to show that a debtor ordered something from you; you have to be able to prove that you delivered the product or service. Depending on your business, this could be a receipt of sale, a tracking number, delivery confirmation or a client signature stating that the service work was completed as requested. This information prevents the debtor from claiming that they never received the order and, therefore, refused to pay.
Attempts to collect
It is a good practice to attempt to collect past due accounts within your business first. Some clients simply forget a deadline or get overwhelmed with other life events. Missing a payment deadline is not always done with malice. When such clients receive a second notice or a courtesy phone call reminding them their account is past due recognize those communications as good business and quality customer service. As you make such attempts, keep a detailed record of how and when you tried to make contact and the results of those attempts. Such a procedure insures that you will have documentation should it be necessary down the line. Research indicates that the sooner the debt collection process begins, the greater the likelihood the debt will be recovered.