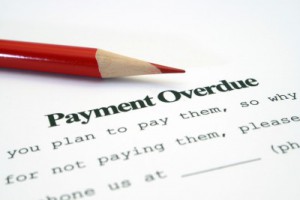 Companies quickly grow tired of tracking down debtors to collect past due funds. For some it seems easier to give up the fight than to keep chasing the debtor. This is what debtors count on. It can be a hopeless feeling for companies that have already delivered services or goods. You may wonder if taking the time to report the debt to a credit agency is worth it, if it will serve any purpose.
The answer to that concern is a resounding "Yes!" Credit reporting is indeed an effective collection tool. For some debtors, the threat of a bad credit score is enough to motivate them to resolve the debt. For others, the consequences find them later.
An outstanding debt remains on a debtor's credit report for seven years and affects their credit rating for even longer. While a blemish on a credit report may sound no more threatening than a demerit at school, the reality is that bad credit affects many aspects of life.
In a day and age when mortgages have been foreclosed and banks have stricter lending standards, outstanding debt can be the difference between being able to buy a new home and being unable to find an underwriter who will grant the loan. Mortgage lenders use a variety of variables to determine who qualifies for a home loan, but perhaps the weightiest is an applicant's credit score. Applicants who are on the fine line between qualifying and not qualifying are often advised to pay off any debt to improve the look of their credit report. So even though it might be years later, your company gets paid what it is owed.
While restrictions and underwriting for an auto loan are slightly less rigid, the credit score still remains a prime indicator to lenders as to whether or not a borrower is likely to pay back the loan in a timely manner. In many ways it is easier to deny a loan when the applicant has a poor credit history than it is to try to repossess the vehicle when the load defaults.
Credit reports can affect a debtor's ability to obtain federal loans to pay for their child's college education as well. Additionally, more and more employers are running credit reports on job applicants to get an idea of how responsible they are and how they manage their own finances before allowing them any kind of access to company finances.
Is credit reporting the fastest means of recovering funds? Perhaps not, but when used in conjunction with a debt collection services program and the list of long term consequences mentioned above, it is an effective tool for debt recovery.
If your company is tired of chasing debtors, use a company like Direct Recovery to take of it for you. Their professional team is experienced at collecting commercial and consumer debt throughout the U.S. and internationally. If we don't collect, you don't pay. It's that simple.