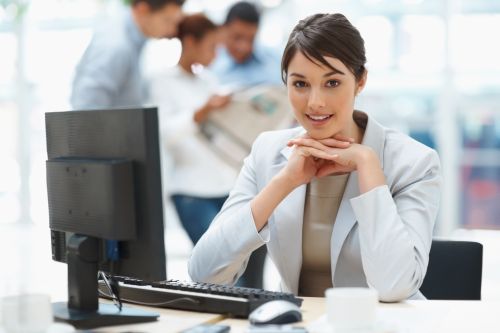 For the average small business owner, collecting outstanding debts can be a tedious process cluttered with red tape. Many times, when attempting to collect those debts, compliance with debt collection laws is the last thing on your mind. This can be a huge mistake!
The Regulations
The regulations established by the Telephone Consumer Protection Act are not difficult to violate if you aren't aware of them. The penalties for these violations could be enough to completely ruin your business. This law was originally drafted to protect consumers from predatory creditors, but many creditors feel that it has gone too far and made normal collection processes illegal.
The TCPA impacts collectors who place auto-dialed calls to cell phones, and those who use pre-recorded messages when calling cell phones as well as residential phones. Debt collectors are not permitted to use an auto-dialer to contact debtors through their cell phones without consent. They are also not permitted to use pre-recorded messages in their collection attempts without consent. Therefore, if you are currently using either of these tactics, you may be at risk of legal action from your debtor.
Penalties for violating these regulations can range from $500 to $1,500 per call. Obviously, this could add up quick. These penalties are also likely to be excluded from any insurance policy, meaning you are on your own when it comes to defending yourself in court if you haven't hired a debt agency.
In addition to these regulations, the Truth In Caller ID Act of 2009 added that debt collectors were forbidden from using misleading or confusing information in their caller ID information. The fines for a violation of this law range from $10,000 to $30,000. That means this is definitely something you want to be cautious of.
Playing Along
The best way to make sure that you avoid running into trouble with these regulations is to be aware of them and make sure that you are not in violation of them. Simply knowing what the rules are makes it a whole lot more likely that you will be in compliance with them.
One of the easiest, proactive steps you can take is to update your credit application forms to include a consent form. This will require that anyone who receives credit from you agree, in writing, that you have the right to contact them using auto-dialers and pre-recorded messages.
It will also benefit you to clearly distinguish clients' cell phone numbers from their landline numbers. Since the regulations continue to be stricter with regard to cell phones, it is to your advantage to know what type of line you are attempting to contact the debtor on. While it might seem like a huge project, going through your existing files and segregating cell phone numbers from landline numbers may prove beneficial at some point.
Another simple method to protect yourself from these debt collection regulations is to simply call yourself from the line you intend to use for debt collections and see how your call appears on the receiving phone's caller ID. Make sure that the caller ID information is correct and not misleading.
Debt collection is a stressful and frustrating job. The last thing you need is to compound that frustration by violating a basic law that you weren't even aware of. Make sure you are in compliance with the TCPA and Truth In Caller ID Acts and you will have one less thing to worry about. Of course, one of the easiest ways to ensure compliance is to hire a respected, nationwide debt recovery agency.