If you work in accounts receivable long enough, you begin to be able to sense when a company or individual is trying to avoid paying their past due bill. When you call to collect overdue funds, they repeatedly ask for documentation or answers to unrelated questions as a means of delaying their payment. If they stop responding to your calls and emails, there is a good chance they are trying to shirk responsibility for payment. If they claim to have already paid when they have not, or if they dispute the amount on the invoice, changing their story with each telling, it is time to initiate debt collection.
As soon as the due date on a bill has passed and any of the above mentioned avoidance maneuvers have been employed, the debt collection plan should begin. In fact, the likelihood of recovery diminishes as more time passes, so the sooner you begin the better. Putting off the collection calls and neglecting to track down the debtor in a reasonable amount of time just makes the company's debt recovery less likely. This means that giving a customer the benefit of the doubt when you hear their excuses can potentially backfire. If their story is true, they will more than likely be willing to discuss a payment plan or politely ask for an extension on the due date rather than avoiding the situation altogether.
Your company's debt collection plan may not involve turning the case over to a debt collector right away. Your customer service reps or accounts receivable personnel may be the first line of debt collection for your team. Train those individuals to respond swiftly and professionally when a customer's account is past due, always keeping in mind that the debtors are indeed customers. Follow up phone calls, emails and past due notices should be well documented and copies kept in the customer's file. If it does become necessary to bring in a debt collection agency, this documentation will prove invaluable should the case go as far as litigation.
Some companies are reluctant to call in professional debt collectors because they fear doing so will only push debtors to run and hide, never to be found again. If you consider debt collection the recovery of your lost money, or if you factor in how unpaid bills affect sales numbers and profit margins, you begin to see the value of having professionals on your side.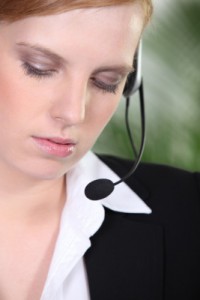 When you do decide to call in a debt collection agency, Direct Recovery will gladly answer the call. Our professional team has experience tracking and recovering debt in the US and internationally while maintaining the lowest contingent rates available in the industry. Using specialized software for tracking debtors and a network of attorneys who focus on debt collection, we are confident enough in our ability to recover your funds that we won't charge you if we don't. Really, you have nothing to lose, except the money due you.