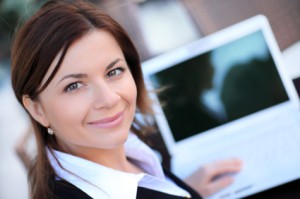 When you are in charge of accounting procedures for your business, chances are you understand the frustrations of attempting to collect on past due accounts. Your current procedure is most likely sending out invoices and then following up with a phone call, only to still come up without their repayment at the end of the month. If you find yourself performing this routine each and every month, you should consider checking out the assistance of debt recovery services.
Debt recovery services, such as California debt recovery, are essential when the past due accounts begin to take up too much work to collect on. Every past due account which you spend an hour per week working on adds up, and before you know it you will spend your whole day working on collecting past due accounts without success. Hiring a collection agency will allow the professionals within these debt recover agencies to utilize their proven methods along with the resources in order to collect on outstanding debts. Another great benefit of hiring debt recovery services are many of these agencies feature in-house attorneys which offer additional advantages in debt recovery. Sometimes, when there is nothing left to do on the account but file litigation to collect the past due amount, it will be straightforward and simple for the in-house debt collection attorney's to take over the account and file the necessary legal procedures.
When you hire a debt recovery agency, you will want to make sure you understand all the terms and conditions of your business relationship. You will want to determine the payment structure in advance, so you understand completely what you will be paying for in advance. While some agencies charge a flat fee to work on your past due accounts, some will only charge a percentage each month, or not charge anything until they have success in collecting. Understanding these terms prior to signing any agreements will help ensure you do not end up with any unexpected charges at the end of your first month.
Another factor to consider when hiring an agency is to make sure the agency is legally allowed to practice within the state your business is located in. Going through all the work to hire a debt recovery agency will be wasted should the agency not be able to legally practice in your state. For instance, if you attempt to hire a California debt recovery agency which is not able to practice in your state of Texas, any debt recovered from clients can be returned directly to the individual as it was obtained illegally. Obviously you would not want this to happen.
Hiring California debt recovery specialists additionally save money, as the burden of collection no longer rests with one individual inside of the office. Your office staff can now concentrate on the positive aspects of running your business, without needing to stop just to chase down late payers. Debt recovery services are a beneficial necessity for any business, large or small, and once you have an agency in place you will wonder what you ever did without having them there.