There are certain guidelines for companies who extend credit to vendors or customers.
You may be aware of some of the most common.
Assess a client's credit worthiness before extending any sort of credit by having them fill out a credit application.
Verify all information in a credit application.
Ensure every client understands and agrees to the terms of payment.
Monitor all accounts on a monthly basis.
Call clients right away if (when) account becomes delinquent.
Mark any file that is delinquent so all staff can immediately notice.
Be sure to mail out monthly statements marked "Thank you for your Payment".
Now, we're not saying that these guidelines are inadequate.  You must start somewhere.  However, these guidelines don't state much about international debt collection, or anything about dealing with a professional debt collections agency.
International debt collection is becoming increasingly common due to the number of people who do business over the internet.  The wonderful World Wide Web opens doors to countless business opportunities; but also puts a business owner in the position of dealing with international customers.  If you think that marking the file or sending an invoice to a non-paying customer in another country is going to do the trick, you have another thing coming.  If your company may at any time deal with international debt collection, the best course of action is to find a debt collections agency that has expertise in this type of business from the very onset of doing business.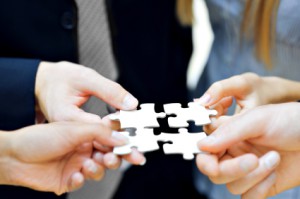 How do you know which debt collections agency is right for your international debt collections?  Here are a few things to look for:
Knowledge of international time zones and employees who work within those time zones.  Many companies work only within the time zones where they are located. With international customers, this does not work!
Foreign language abilities.  To collect debt from a customer in a foreign country, your debt collections agency should employ individuals with foreign language abilities.
Knowledge of collection requirements in foreign countries.  Laws change quite regularly.  You therefore need a debt collections agency that is up to date with the requirements in foreign countries in order to effectively collect debts.
Partnerships are essential to successful international debt collection.  The most successful debt collections agencies have partnerships in various foreign countries.
You may see clients in your office that you bill later.  You may front products to a wholesaler or retailer.  As such, you may fall into the trap of believing you're not extending credit.  Make no mistake; if you invoice, you are extending credit.  The guidelines listed above may help you; but following them does not guarantee that all of your accounts receivable will stay up to date.  To successfully run your business and collect on invoices both foreign and domestic, your best bet is to partner with a professional collections agency with a strong track record of excellence and ethical behavior.