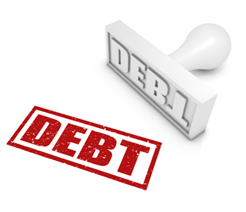 When it comes to running a business, the very first lesson most business professionals learn the hard way is that money is needed in order to make the business run.  Without money, there will be no way to pay for your employees, pay for your supplies, or even continue to pay for your business lease and business utilities.  If you regularly have clients or customers which do not pay for their services, you may find yourself struggling to keep the business running without that vital funding source.  In the event you find yourself constantly on the phone attempting to call your customers in order to collect their past due accounts, you may want to switch tactics towards a more proven method of debt collection.
Hiring a debt collection agency, such as a global international collection agency, can be the first step into successfully collecting your outstanding business accounts.  As a business professional, one needs to stay on top of their accounts payable and receivable functions in order to ensure the collection efforts are worthwhile.  It is a proven fact that the longer a debt remains outstanding, the harder it is to collect in the end.  For example, a debt which may only be 60 days late still has a chance of being recovered, as opposed to a debt which is 180+ days over due.  Knowing exactly what debts need to be collected will help a quality debt recovery agency work towards satisfying the past due debt.
Once you are ready to hire a debt collection agency, you may not know the first thing in order to get started.  One of the very first factors to consider is to ensure the specific agency is licensed in the states which your debtors are located.  Due to the very strict collection laws which vary from state to state, making sure you hire a collection agency which is legally able to collect within your state will help you greatly in the long run.
Another factor to consider when hiring a collection agency is cost.  Costs can vary greatly from agency to agency and understanding the fee structure for your specific company is vital.  Depending on the debt collection agency, some may not even charge you until the debt is recovered.  Some agencies offer flat fee arrangements, and some additionally charge a percentage of debts recovered.  Because of the variations of fee structures, understanding what your potential global international collection agency charges will help make the decision easier when hiring an agency.
As one can see from reading the information above, there are many factors to consider when deciding on a debt recovery agency to hire.  Above it all, the most important factor to remember is whenever attempting to run a successful business, money is the key to running any successful enterprise.  Anytime there are uncollected debts, you are putting your business in danger by not acting on collecting these debts.  Hiring a highly skilled, professional, and results driven debt recovery agency will allow you to focus on building your business to higher success rates while putting the control of debt recovery within a professional agency.