Debt collection is probably not the first thing on your mind when you set out to build your business and deal with consumers.  This is a negative aspect to business; but one that must be faced nonetheless.  The sooner you address the fact that you may inevitably have a customer who forgets or purposefully attempts to skip out on money owed, the better prepared you will be to deal with the issue when it happens. This is true even though you will most likely use a debt collection agency when the time comes.  For instance, our reputable California collection agency can move far more quickly when you have taken the steps to maintain proper documentation of all credit extended during the life of your business.
Before you ever extend credit to a single customer, it pays to have drawn up those points that will be important should an account become past due.  For example, plan for additional charges that the customer will be held liable for. Typically this will involve late fees and added interest in order to compensate for the cash flow issues that arise when an account becomes delinquent.  Your specific state will have guidelines for the legal rate of interest that can be charged to a late paying customer, so adhere to these. Attempting to charge a higher interest rate than what the guidelines state is usually fruitless.  Should our California collection agency win a judgment, only the allowing interest will be awarded.
Other fees that you want to spell out in your credit terms are those costs associated with collecting the debt.  This could include debt collection fees such as court costs, attorney fees and any fees from our California collection agency.  All fees accrued in collecting a debt should be the responsibility of the consumer; but may only be awarded if you have adequately spelled them out in credit terms.  By documenting terms clearly, you better protect yourself and your business, while maximizing cash flow and facilitating an effective process of debt collection.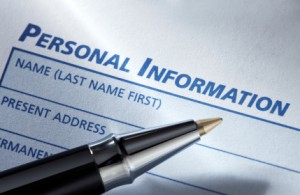 One of the most necessary pieces of documentation that is used in collecting past due debt is your credit application.  This provides the necessary information that will help you initially assess the risk in extending credit to a customer; but will also hold details that will enable your collection agency to more quickly and successfully collect debt.  To better chances even further, make it a practice to continually update information once you have extended credit to a customer.   People move and change phone numbers or employers.  To best track a bad debt, you must be able to track the borrower.
In addition to keeping credit applications up to date with the proper terms spelled out, you also want to maintain all statements, invoices, purchase orders, customer agreements, bills of lading, and personal guarantees as well as any other pertinent forms specific to your business.
Debt collection doesn't always have to be a complex task.  Maintaining excellent documentation as a regular practice is the best way to help your collection agency reclaim the money that is owed to you.