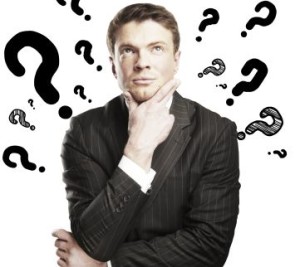 Contingency Fees, also known as Conditional Fees are very popular with attorneys in legal situations where the client is not charged unless the case ends favorably. This is also the preferred fee structure of many American debt collectors. This can be an incredible benefit to the client simply because it provides a no risk setting where the client will not have to pay anything unless the desired outcome is achieved.
Many commercial debt collection companies offer contingency fees on a sliding scale based on two factors.
The Time Factor
By far, the most important variable in collecting an outstanding balance owed is the amount of time that the account has been delinquent. It is dramatically easier to collect at debt that is 60 days past due than it is to collect a debt that is 60 months past due. After 60 days, the odds of even having the correct contact information drop dramatically.
As a leading California debt collection firm, Direct Recovery Associates divides outstanding balances into four different time frames based on the oldest invoice, each with a different estimated cost. For accounts that are less than 60 days from the oldest invoice, the collection fee is 15%. Accounts where the oldest invoice is between 60 and 120 days old have a 20% collection fee. Accounts that are between 120 days and one year from the oldest invoice are charged a 25% collection fee. Finally, any account that is more than one year from the oldest invoice will have a 30% collection fee.
The older an account is, the more energy and experience it will take to collect the debt. As debts collect age, debtors become statistically less and less likely to pay them unless they are compelled to do so by an experienced collection process. However, longer term debts will require a much more intense process, and positive results can be much harder to achieve.
Legal Fees
In the world of commercial debt collection, there are times when legal action becomes unavoidable. This can be the wild card when it comes to fees. Attorney fees and court costs can be very expensive, and many times this throws the contingency aspect out the door and forces the client to actually make an investment before any results can be achieved. This can be scary as there won't be any guarantee that the legal process will be successful.
Any reputable commercial debt collection firm should give you the final say in whether or not to proceed with the legal process. Legal fees such as court costs, suit fees, and attorney fees can range from very reasonable to very expensive, but even the more reasonable fees can begin to pile up fast if you aren't careful. This is yet another reason that you should only hire the very best commercial debt collection companies instead of trying to save a few percent on the collection fees.
Another key factor to look at when considering legal action is the amount of the outstanding debt compared to the possible legal costs. Break down the risk versus reward aspects of each individual situation. It might not be worth the hassle to hire an attorney over $500, however for a $100,000 debt it could be very well worth it. Every situation has its own individual details that must be carefully analyzed.
Comparing Contingency Rates
When comparing the contingency rates of different commercial debt collection companies, always keep in mind that lower rates do not always mean a better deal for the client. If a company that offers slightly cheaper rates has a far worse record of actually collecting the debts, then the customer will likely be worse off in the long run. Just as you would in any other aspect of your business, always make sure that you are only working with very best and most professional firms.